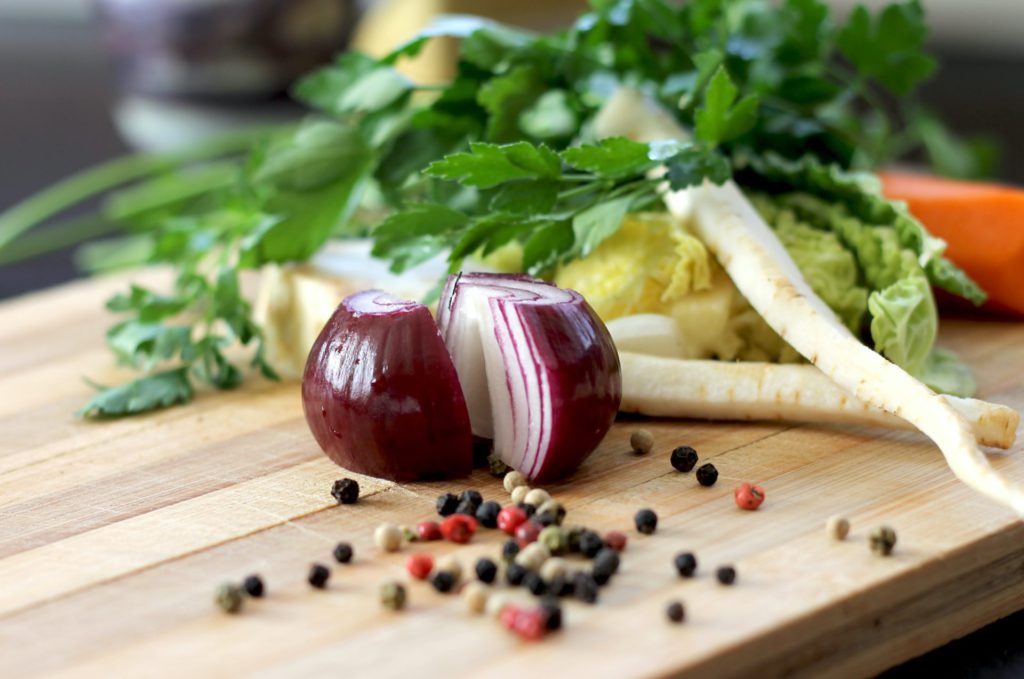 I often find myself being asked to explain what Nutritional Therapy offers. Unsurprisingly, there exists some confusion between registered nutritional therapists, naturopathic nutritional therapists, dieticians and functional medicine practitioners.
Are you unsure about making the decision to see a nutritional therapist, or are unclear about what qualifications you should look out for? Let me clarify this for you to ensure that you make an informed choice in your decision and to understand the qualifications and expertise of a nutritional therapist.
Key skills in Nutritional Therapy
Nutritional Therapy practitioners apply their knowledge in nutritional science and bio-chemistry to work with individuals to optimize health or to minimize symptoms of ill health and disease.
Nutritional therapy is an evidence-based science and integrative healthcare discipline which uses food/nutrition to support the health and wellbeing of a person by:
Identifying the root cause of ill health symptoms, rather than treating the symptoms alone
Working with chronic conditions such as digestive and bowel disorders, allergies, hormonal imbalances, lowered immunity and more
Disease prevention is a key focus area, to ensure that disease susceptibility is addressed before it can manifest
Using dietary and lifestyle intervention to educate the client on how to take charge of their health
Taking a personalised approach to the individual's unique dietary and lifestyle needs, to improve health
Health Conditions that Nutritional Therapy Can Support
Female and Hormonal health including PCOS, menopause, infertility, endometriosis, heavy or irregular periods

Thyroid problems – hypo- and hyperthyroidism

Digestive issues including bloating, IBS, diarrhoea, constipation, parasites, gut permeability, Candida, SIBO

Adrenal fatigue and mitochondrial dysfunction

Men's health and hormonal imbalances including prostate issues

Cognitive issues, Anxiety and Depression

General low energy and low moods

Detoxification

Weight loss and weight management

Stress

​Type-2 Diabetes
Nutritional Therapy provides the support needed for clients to develop a better relationship with the right foods that will nourish the body and prevent disease.
The Consultation Process
Nutritional therapists usually work in private practice with clients who wish to explore complementary and alternative medicine (CAM) to improve their health.
Consultations are held either in person or online, and initially last 60 to 90 minutes. Using a questionnaire, the therapist will develop a detailed understanding of a client's symptoms, health and medical history as well as their health goals. During the consultation, a case history will be taken which includes discussing diet, sleep routine, bowel habits, mental health and lifestyle.
Afterwards, the therapist will develop a personalised nutrition and lifestyle plan which may include supplements and functional test recommendations for more chronic conditions. Evidence-based research is a key part of the nutritional therapist's toolkit, to ensure the safest and best possible treatment is provided.
Follow-up consultations are also a key part of the process, and are usually shorter at 45 to 60 minutes, with the number of follow-ups depending on the complexity of the health goals.
Professional Differences between therapies
 Registered  Nutritional Therapists are not currently regulated by law in the UK. However, the Nutritional Educational Commission (NTEC)  governs the training and registration of 'nutritional therapists' through accredited colleges and courses. In addition, there are industry governing bodies that ensure codes of conduct and complaints procedures, providing clients with the assurance of practitioner professionalism. This includes the requirement for a minimum 3-year degree or diploma, as well as ongoing professional development to maintain education and level of competence.
The Complementary and Natural Healthcare Council (CNHC), set up with government support, is the main governing body that ensures that members have undertaken sufficient training that meets the minimal national standards of practice.
The British Association for Nutrition and Lifestyle Medicine (BANT), is a professional body that requires all members are also registered with the CNHC, and that continued professional development is monitored.
Naturopathic Nutritional Therapists follow the same training and registration process as registered nutritional therapists. However, they undergo additional training in the Naturopathic Principles and in holistic protocols which promote the body's own self-healing mechanisms for long term health. This includes the importance of detox and cleansing, organic foods, first-aid homeopathic and herbal remedies, tissue salts, hydrotherapy and fasting.
The Association of Naturopathic Practitioners (ANP) acts as a governing body for naturopathic practitioners to be fully trained in holistic protocols and offers ongoing training and professional monitoring.
Functional Medicine Practitioners follows a holistic, patient-centred approach taking into account lifestyle, genetics, psychology and physiology to identify the root cause of illness. This is similar to a naturopathic nutritional therapists approach, but to be recognized as a functional medicine practitioner, professionals must complete specific functional medicine studies after first being registered as a healthcare professional in their field of expertise.
A Dietician is someone who has a degree in Dietetics and the title is protected by law. They are recognised by NICE and NHS and so they work principally within the NHS and are regulated by the Health and Care Professions Council (HCPC). As it stands, dietitians are the only professionals in the field of nutrition who are 'statutorily regulated'. To call yourself a dietician, you must be registered with the British Dietetic Association (BDA).
Useful Resources
Each of the self-regulatory bodies apply different definitions to describe the individuals working within the nutrition field. Follow the links below to find out more information and to help you make a decision regarding the best therapy for your condition.
Complementary and Natural Healthcare Council (CNHC)
British Association for Nutrition and Lifestyle Medicine (BANT)
Association of Naturopathic Practitioners (ANP)